Many of you must already be familiar with 'cyanogen mod'. In india people are very particular of their warranty given on the phone from the respective OEMs and fear to try something like the Cyanogenmod which is on it's way to become a household name, especially post the release of the micromax phones with cynagonmod out of the box.
Read more about the Micromax – Cyanogen tie up in our previous post.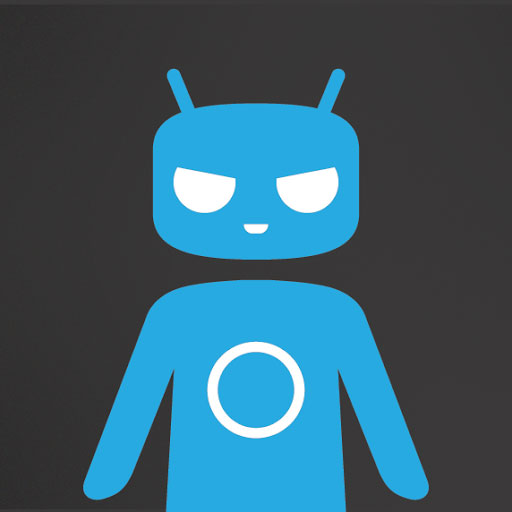 So let's get started to see why would you switch to a Cyanogenmod.

Tasting the Latest Flavor 
OEMs make a big deal during the release of their phones, boast about all its features, designs, etc but they don't provide much support to the phones when it comes to software updates. After a couple of months post the release of the phones, OEMs send out a couple of updates to fix the bugs which exist in their out of the box provided UI/software. However these updates are not too important and rarely help the user to keep up with the latest updates from Google themselves. This results in most of the phones either get just the next android version update or never get the next android version update (above the version which they are shipped with)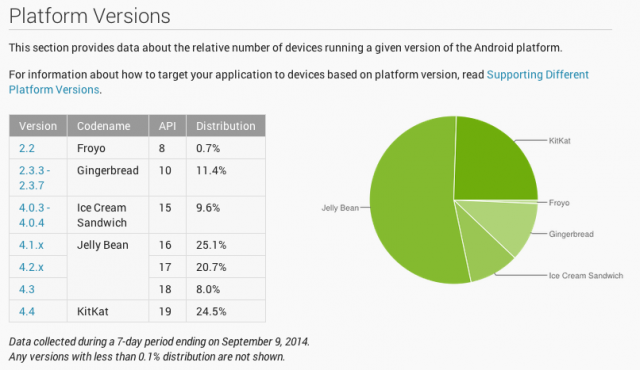 If you have a look at the graphs above, a large number of android phones are still running Android Jelly bean which as we know is something that was used by the Flintstones. 😀
For example remember the Samsung Galaxy S2, the phone which Samsung made a big deal about having the slimmest profile, best display AMOLED screen and a really good camera. This is true it did have all of that but what happened to it then, it is still running android 4.1 and no additional update has been given by Samsung till date whereas Cyanogenmod 11 (Kitkat 4.4) is already ready for the galaxy S2 users and works just fine.
So one would wonder why then aren't OEMs giving their older devices the latest software update? This brings me to the next reason.
[symple_divider style="solid" margin_top="20″ margin_bottom="20″]

Unwanted Bloatware & Useless OEM UI
Bloatware and UI, yea these two are possibly the unwanted things we have on our phones. Some OEMs flood their phones with too much bloatware, these bloatware are uninstallable. So these apps just sit in your phone and occupy the phone's internal memory and also at time hog up the ram, both of which is important to the user.
 OEMs release their phones which such a heavy layer of UI which may look all glossy and pretty to the eye but this UI is really heavy on the ram which also drains the battery. No matter how flashy the UI is, after a while we all face issues of lags and the entire user experience gone for a toss. So when Google releases the next or latest android update, OEMs have a hard time to incorporate the latest update onto their UI / skin. This results in mobile users not getting the latest updates and hence missing out on features like Google now, project butter, camera / shutter improvements, etc. These are the important features / goodies which would make their aging devices better by enhancing its performance and providing the owners with a better user experience.
[symple_divider style="solid" margin_top="20″ margin_bottom="20″]

Cook your Own Droid
Androids as a platform was marketed atleast among the geeks as a customizable platform. It was the one place where you could take customization to the next level. This is justified now with the numerous launchers available on the play store. Even after all these available options your dream or desire to customise your droid is still limited to some extent.
Cyanogenmod gets rid of those limits for you and enables you to truly cook up your own rom with features/options that can be personally handpicked by you. Although this is the next level of customization you must admit having your own designed boot up screen among other things is pretty badass.
[symple_divider style="solid" margin_top="20″ margin_bottom="20″]

Additional Perks
The cyanogenmods provide with the user with a vanilla raw android experience. It's an experience that android phones were meant to have and it's the best. Cyanogen mod has a number of features being added by the developers who are constantly improving on the current build and keep pushing OTA updates for their roms.
 Another add-on to be on the Cyanogen bandwagon is that you can be sure to sport the latest version of android on your phone and considering that kitkat (which currently is the latest version of android) was meant to run on lower end devices, you can be sure to run kitkat on your device too (who doesn't like the taste of the latest dessert, right?). This means your phone will have the latest android innovations, inbuilt DSP manager which gives you complete control of your sound (on speakers and earphones).
[symple_divider style="solid" margin_top="20″ margin_bottom="20″]

Unleash the Beast
Quite honestly this is a no brainer. If you eliminate the OEM bloadware and clunky UI, your ram does free up and can focus on other important activities of multitasking, games, etc. Setting this aside there is one more thing users who want to get the most out of their devices can do with a cyanogenmod, users can overclock their processors and squeeze out more power off them (off course this is only till the point of safe level of over-clocking).
In-short switching to cyanogen definitely isn't bad. It's meant for some and for some it's not. The only way one can know is by trying it and don't worry about getting stuck with it like in a limbo (inception reference 😛 ). If you decide that this is not your cup of tea and you are more comfortable with the slower/heavier OEM UI, you can always hop right back from where you started. All the information and guidance you need is readily available on a number of youtube videos and on the xda developer site.
[symple_divider style="solid" margin_top="20″ margin_bottom="20″]