CAT or Common admission test is used as a criteria to select students most commonly for IIM. But besides that it is also used to select students for various other respectable colleges such as SP Jain Institute etc. Mentioned below in the article are the Top 10 CAT GD PI Coaching institutes in India.

 Career Makers
Among the top institutes Career Makers are also one very renowned name. The institute has a great faculty which makes it rank among the top coaching institutes in India.
---

PT Education
 Mr. Vineet Baya is the owner of the PT education institute. The major aim of PT Education institute is to guide the aspirants of CAT to prepare with all their determination and focus. For students who cannot attend the classes on a regular basis or for students who cannot attend the classes at all, they also provide online coaching classes which is why they are among the best CAT preparation institutes in the country.
---

Hit Bulls Eye

 If you want to receive quality education for cracking your CAT examination or for the best preparation of CAT / MBA, Hit Bulls Eye institute will definitely be among the best choices for you. The institute has been providing quality education since many years.
---

Career Forum
 Career Forum has its headquarters in Pune and is also among the top institutes in India that provide the perfect CAT coaching classes to their students. They provide some of the best study materials to CAT aspirants.
---

Career Launcher
 Career launcher is another institute which is working very hard to prepare the CAT aspirants in the best manner. They also provide MBS coaching from this institute. Students can also apply for online examinations or mock tests.
---

Ascent Education
 Ascent education are also one of the best CAT preparations institutes in India. They have been providing the best results for CAT since many years. They have well trained faculty for aiding their students.
---

Spanedea
Spanedea provides online coaching and tutoring service for CAT aspirants online. These are one to one live coaching sessions customized according to the students strength and weakness. Spanedea is growing a big name for itself in the online tutoring and coaching industry. They provide Mock GD PI sessions with IIM alumni.
---

2IIM
2IIM offers training and study material for CAT Preparation. 2IIM operates CAT coaching classes at different centres in Mumbai, Chennai and Bengaluru. They also offer online test series for CAT and also study materials.
---

T.I.M.E
T.I.M.E or the Triumphant Institute of Management Education are also among the top ten institutes for CAT coaching. They also have several branches over the country and in the past few years they have given some of the best selections for MBA. What makes them stand out is that they have several test series on regular basis so that students can prepare well.
---

IMS Coaching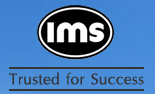 The IMS coaching classes are a very renowned name and they have set a benchmark by always  producing some of the best results in the CAT examinations. They have a lot of branches all  over the country and are one of the best coaching classes for MBA as well as CAT preparations.
---