Going backpacking with friends? Have you carried all the essentials in your tiny little backpack? Well, there are some essentials that you just cannot miss out on when backpacking. Who knows when one or several of these things come handy to you when you are out there enjoying your trip? Here are Top 10 things that are must have in your backpack.

Rope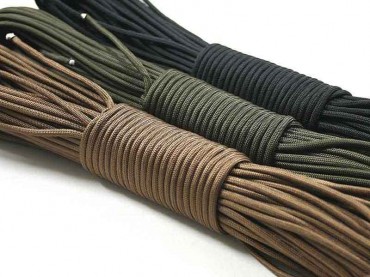 Rope that can be used as cloth line. You may have packed a good set of undergarments while preparing for your backpacking trip! But, the point is that you might just run out of undergarments at some point in time, and you would need fresh ones. This is when clothes line will come to help you. Wash and hang your undergarments and reuse them while on your trip. This not only comes in handy for drying clothes but also when you need to tie up something.
---

Aloe Vera Lotion
 Yes, sunscreen is one of the best ways to tackle heat, but when you are traveling you need smooth skin. You are awarded with an anti tan, soothing skin when you use aloe vera lotion. It is an all purpose all weather lotion. Comes handy all the while!
---

Plastic Trash Bags
Also called bin bags, when you are traveling, you are not just hit by bad weather conditions but also dirty linens. Store the dirty linen and protect your bag and yourself from bad weather using these black trash bags. They are intelligent packing.
---

Ear Plugs
When you are traveling, you will hear all sorts of noises including those of snoring and coughing. You don't want to lose your night's sleep on it. Don't forget to pack the earplugs that will save you from the noise.
---

Locks For Luggage
When on a backpacking trip, don't forget to take combination locks along with you. This way you can save your luggage from getting stolen. No one can break the combination locks, and it is real tough to get through your luggage through them.
---

Extra Towels
When you are on a trip, chances of visiting a beach or being by the pool are high. You don't want to miss that chance. Sunbathing by the beach means one extra pair of towel. Wrap the extra towel around your bag and carry it along with you.
---

Nail Cutter
Grab a nail cutter when packing your bags. You will see that not only do they give your nails the much desired shape but also manage to help you as a cutter whenever you need one. Nail cutters are essential on all kinds of trips. Don't ever miss them out!
---

Sanitizers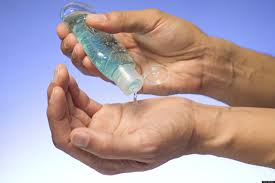 Traveling means chances of less sanitation facilities being available for you. So, you won't really get a chance to wash your hands whenever you want to. This is why you need to carry the hand sanitizer along with you.
---

Wristwatch with Alarm
Let's say you are in a place where you don't get to charge your mobile or your mobile just doesn't work! What will you do then? This is why you need wristwatches with an alarm to wake you up.
---

Address Book
In this mobile world people love to keep things stored in their mobile forgetting there are chances of losing the mobile or worse still the mobile being switched off! This is why you need to carry an address book.
---
If you are planning to go backpacking to Kerala, India do have your stay at Vedanta Wakeup Hotel that provides quality, hygienic and affordable stay for backpackers.