How To Change Name In Clash Of Clans
I bet there are times when you are pretty excited about a game and name your profile something inappropriate in pretence of sounding something super cool but very soon you realize "damn! what the hell was I even thinking" 😀 Don't you dare say no… Many gamers have been there and done that 😉 And so it holds true for Clash of Clans too.
Many clashers have been wondering how to change name in clash of clans, have you ever wondered how to change your name in clash of clans?
Well, it is possible to change your name, just follow the simple steps:
Launch Clash of Clans on your Android or iPhone device.
Go to "Settings" and there you will see a button "Change Name".
---
Just click on it and enter your new name that you want and press continue.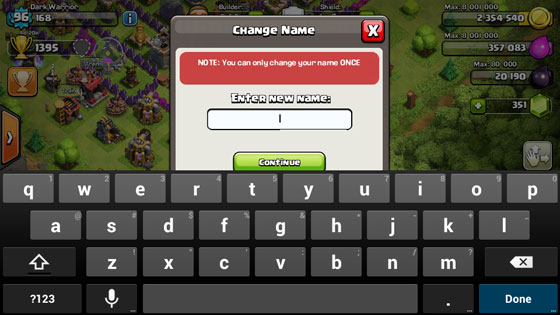 ---
---
But be very very careful since you can change the name in clash of clans only once using this method.
Hmmm… well there also was a method where you could send in an email to Supercell asking them to change your name only and only if it was your first name or something offensive which you might have thought cool 😛 I do not know if that method would still work after the new update giving you an easier way to change your CoC name.
Do drop a comment if you find the answer 😀