When the game is new everyone loves spending heck of a time playing it. For one I, personally am a big Clash of Clans / COC freak. Here is a list from the "Thats My Top 10" team on Top 10 Funny Clash of Clan base.
---

Hello Kitty
It's a Hello Kitty Base. I can bet on it that this base definitely belongs to a girl. 😀
[divider]

It's My Heart
It's a heart guys. Are you really that cruel to break someone's heart to steal their Gold and Elixir? Well.. at least we can destroy the Town Hall that is outside. 😉
[divider]

Babe
Do you really want me to say something on this? 😀
[divider]

Mario
Someone played a lot of Mario games and couldn't let go still.
[divider]

Who am I?
I simply can't recall this character. :/ If anyone knows drop in a comment.
[divider]
---

3D Base
The world is going 3D why not make something in COC. Gosh, the world is full of artists.
---

Spread the Love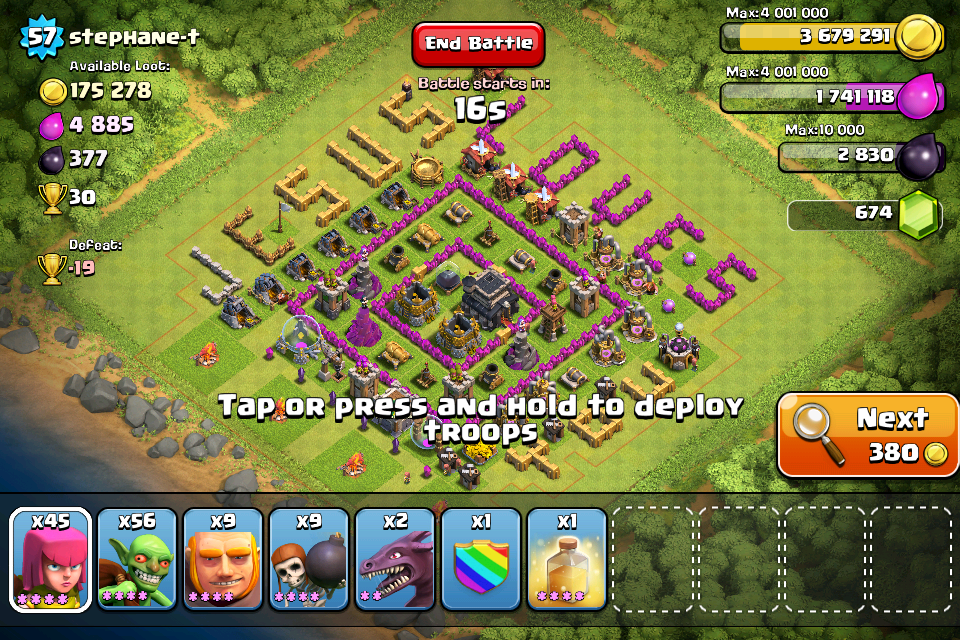 Dude, this base is protected by Jesus or does the player wants to say "Jesus Loves Clash of Clans"?
[divider]

Sh*t Game?
This is what people do when they are bored of the game and don't wanna play more.
[divider]

Free Loot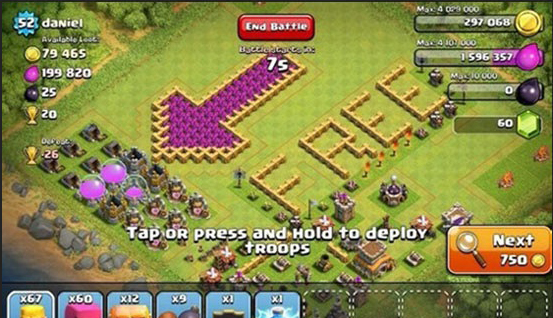 This Guy has a big heart, donating everything he produces. But I doubt this will be counted as charity. 😛
[divider]

Get a Job
Hmmmm…. He still made it hard to get the loot. 🙁
[divider]
If you ever plan to do something crazy like this drop me an email with your creativity. 😀
[divider]
---
Hey Chief, Wanna Know the Smart Way of Raiding and Looting?
---
---