Hello Namaste Salaam, This is the first of many mobile game reviews to come. I do expect your feedback on the review since this is just the beginning.
The first game that I will be reviewing is called "Turret Fusion" by Shark Jump.
Turrent Fusion Review. If you like playing tower games this will be a surprise for you as the layout is very much like a TD (Tower Defense) game but with something else too.
Plot : The game has aliens that are on a continouse streak to destroy earth and you with your tower have to defend earth. Do not mistake it for a regular TD game though.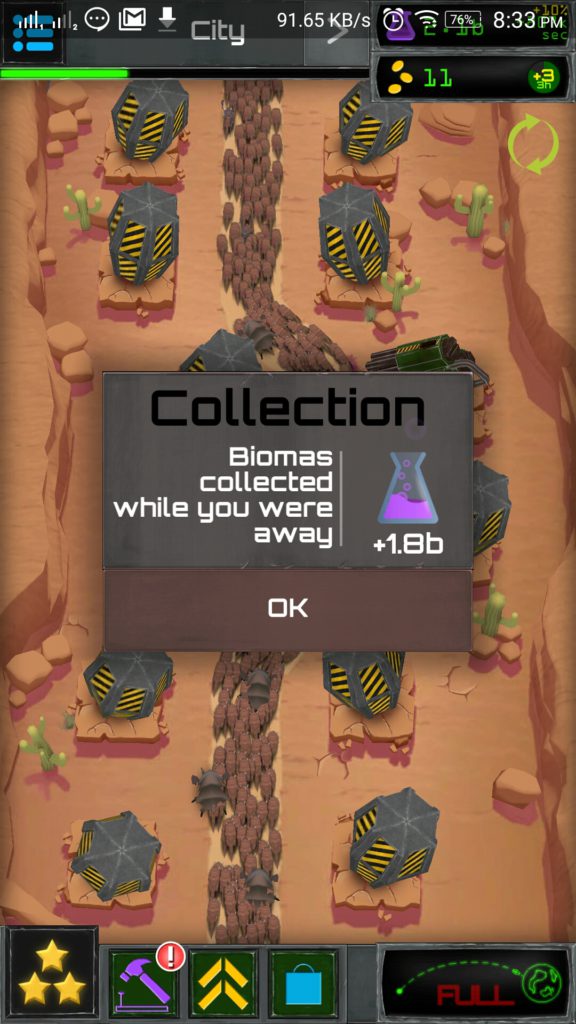 As you play along you will find quicker ways to fuse and upgrade towers. The game provides a very neat option to show or hide ads in the settings. Ofcourse you get an added bonus if you allow ads to be shown.
This game is a fun way to pass your time on a short journey or while commuting to work or home.
Below is the description from their Google Play page:
Tower defense and idle games combined; this is an alien invasion like never before. Use your towers to mow down a relentless invasion. Fuse towers to strengthen your defense and advance your weaponry through stronger turrets to starships, and discover a secret mega-weapon!
Play at your own pace; your comrades will dispose of stragglers.
– Deploy turrets to key locations
– Every kill earns you biomass; invest into new towers
– Fuse two similar towers for a much stronger tower
– Rank up and unlock access to new areas
You can try the game for free from the Google Play store -> Install Turret Fusion
[wp-review id="3035″]