Top 10 Best Smartphone under 10000 INR
Mobile phones have become a very important part of our human life. Mobiles rather tahn being an accessory have become a necessity. Be it for watching a movie when travelling alone, listening to beautiful songs of your favourite genre, surfing something online for buying/ shopping or be just for some information. With android phones / smartphones becoming cheaper and getting bigger, much better upgrades for the same cost it has become necessary again to get the best smartphones but with the least amount spent on buying it.
Humans in general have a tendency to buy the best quality products while wanting to dish out money as less as possible. That is one of the main reason why I have penned down this Top 10 Best Smartphone under 10000 INR article after a good amount of time spent on research.
All the smartphones displayed below have a minimum of 2 GB RAM, 16 GB Internal Storage and the Lowest price for the products online as of now.
---
---
Honor 5C is one of those reliable smartphones that is packed with a powerful Kirin 650 processor which not only guarantees fast performance but also smooth operating of the mobile. With a 3000mAh long lasting battery, fingerprint scanner for maximum security and great connectivity, this phone is all about letting you access entertainment the best possible way.
---
---
9. Honor Holly 2 Plus     
---
One of the USP for The Honor Holly 2 Plus mobile phone is that it comes with a humongous battery capacity of 4000mAh. With a bigger battery the problem of longer charging time is solved with a quick charge feature that charges your mobile enough in 10 mintues to let you have a 3hr phone call without break. With multiple power saving technologies implimented, the battery life can be extended of the phone by over 30 percent. 
---
---
8.

Honor Holly 3      
---
If you are willing to trade in a bit of battery life for a biger screen to enjoy those games and videos along with an updated android OS Honor Holly 3 is what I suggest over Honor Holly 2 Plus.
Ohh not to forget its 8 mega pixel front camera over Holly 2's 5 mega pixel for those selfies and video chats with your loved ones.
---
---
7.

Lenovo A6000 Shot      

    
---
A good phone for those music lovers as it provides a good music experience with  its well balanced dual speakers and Dolby Atmos technology. Has a good processor for multitasking for the given price range.
Lenovo A6000 shot is a light weight mobile phone with a good design.
---
---
6.

Lenovo A7000 Turbo  
---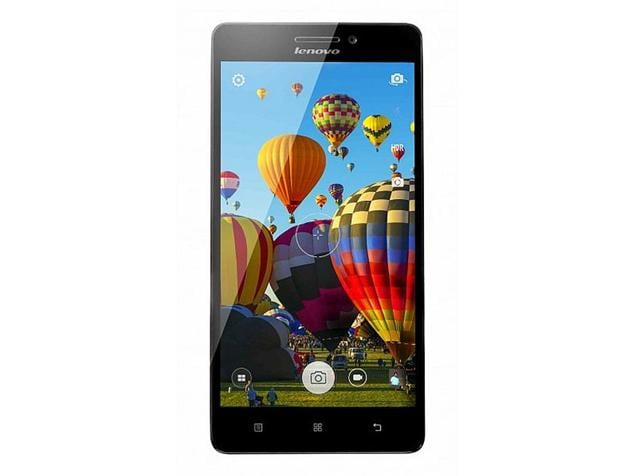 Lenovo A7000 Turbo offers a bigger screen and a bigger battery capacity than the previous mentioned Lenovo A600 Shot. Well A600 Shot is cheaper isn't it?
---
---
5.

Lenovo A7700      
---
This little mobile phones costs you in the range of 7k with all the features of Lenovo A7000 Turbo expect for the specs of the camera. Offering you a 8MP Rear Camera and 2MP Front Camera. 
This is best suited for you if you are not a big fan of taking pictures and selfies but still like a sturdy mobile.
---
---
4.

Lenovo K3 Note      
---
With an amazing display, an great audio and a superb fast performance, You can enjoy good games, watch movies without any hassel of lag on the Lenovo K3 Note. 
Overall a good budget phone for the taking.
---
---
3.

Lenovo X2-AP      
---
Lenovo X2 AP is sturdy all-rounder in every aspect.
---
---
---
2.

Moto G Turbo Edition      
---
The Moto G Turbo edition mobile/ smartphone is a power packed with an speedy processor, 4G LTE connection/ network support which helps with fast internet connectivity. This phone will fit perfect with your fast lifestyle with its elegant body and design. An additional benefit is that it is water and dust resistant according to the manufacturer.
---
---
1.

Samsung Galaxy J2 Pro      
---
Samsung Galaxy J2 Pro comes with a removable battery which many phones do not do currently. This phone comes with an updated android software. Good quality camera and clear display and the brand Samsung itself makes it a worthy phone to be bought.
---
---
If you did not check out my List of Top 10 Best Smartphone under 15000 INR Please do so here in case you are willing to dish out a little more cash for a mobile. 
[mc4wp_form id="2801″]